Welcome to the Waco Convention Center
The Waco Convention Center's lobbies are currently closed to the public due to the pandemic. We are operating at 50% capacity, and are booking customers on a case-by-case basis, with the precautions listed below.
Precautions Taken Due to the Pandemic:
Maximum of 300 attendees
No linens on tables – must use silver 72" linenless tables in order to be able to disinfect surfaces
No registration areas – no lines or congregating
No buffets – all food must be served "to-go" style or plated by a licensed, approved caterer
Planned entrance/exits to each room with doors propped open to minimize touch points
No water stations or coffee stations
Any snacks, etc. all have to be pre-packaged grab and go. No open containers or finger foods can be out.
No bars/alcohol service or dance floors
Masks must be worn at all times, and we have hand sanitizer stations placed at the entrance to each room being used.
The Waco Fire Department will come in and disinfect around the group's schedule (they spray very quickly, it doesn't take long at all)
No more than 2 people per 6' table when eating.
If you wish to check date availability for a future date, please visit our Contact Page and fill out the contact form.
---
The Waco Convention Center is now a GBAC STAR™ Accredited Facility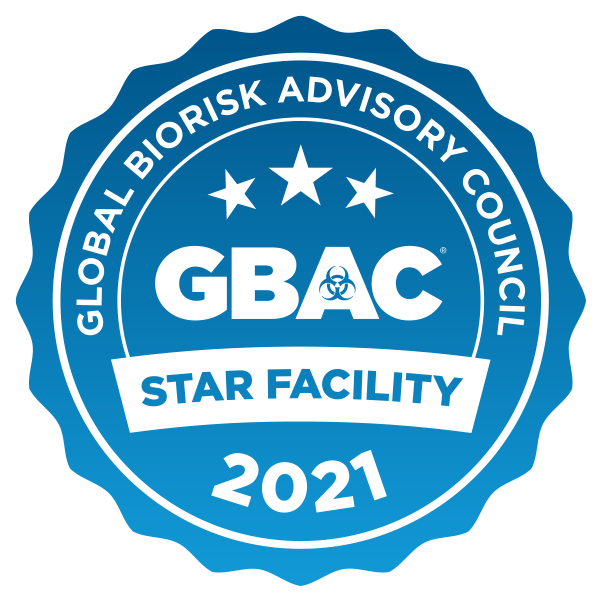 In December, 2020, the Waco Convention Center was awarded the Global Biorisk Advisory Council® (GBAC) STAR™ accreditation, the gold standard for prepared facilities. Under the guidance of GBAC, a Division of ISSA, the worldwide cleaning industry association, the Waco Convention Center has implemented the most stringent protocols for cleaning, disinfection and infectious disease prevention in its facility.