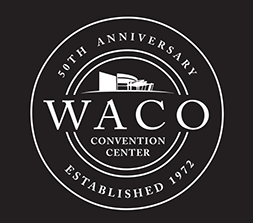 The Waco Convention Center is turning 50 years old in 2022!
Nearly everyone in Waco has attended an event at the Waco Convention Center at some point in their life. We invite you to share your memories and photos of your special events. Your photos may be shared on the Waco Convention Center social media accounts, or may be chosen to be displayed at an upcoming celebration of the Convention Center's 50 years of making memories.
By uploading any photos to this page, you certify that you took the photo yourself, or that you have permission to use the photo.